Other Links

Professional party people for Sussex, Surrey, Kent and surrounding counties.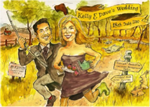 Gareth Lee Gareth Lee is a professional artist and caricaturist for hire for functions in the UK. The only caricaturist to have a stage persona of `L`artiste, a beret wearing, moustached, french sounding fellow who goes around the tables with many a story of nights in Montmartre to regail the guests with as they get drawn.
Rosemary Taylorson is a trained and accredited British Humanist Association (BHA) celebrant. She conducts non religious ceremonies within reach of the South West London area and into parts of Surrey, Berkshire, Buckinghamshire and Hampshire, for those who have chosen to live without religion.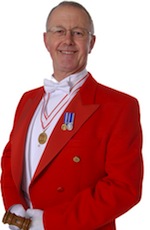 Whether you are organising a formal function or something more relaxed, a toastmaster is an invaluable requirement. A caring and professional toastmaster ensures that the stress and anxiety is taken from the event organisers so they, and guests, enjoy the event with confidence.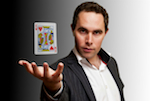 Daniel Reed is an expert close up magician who can be seen entertaining at some of the most prestigious events and parties around. He is frequently booked by the Hollywood A list, TV stars, blue chip companies and event organisers from all over the world.